Multnomah Falls Tours & Information
Ride with Metro for a half day tour to visit Portland's most beautiful natural wonder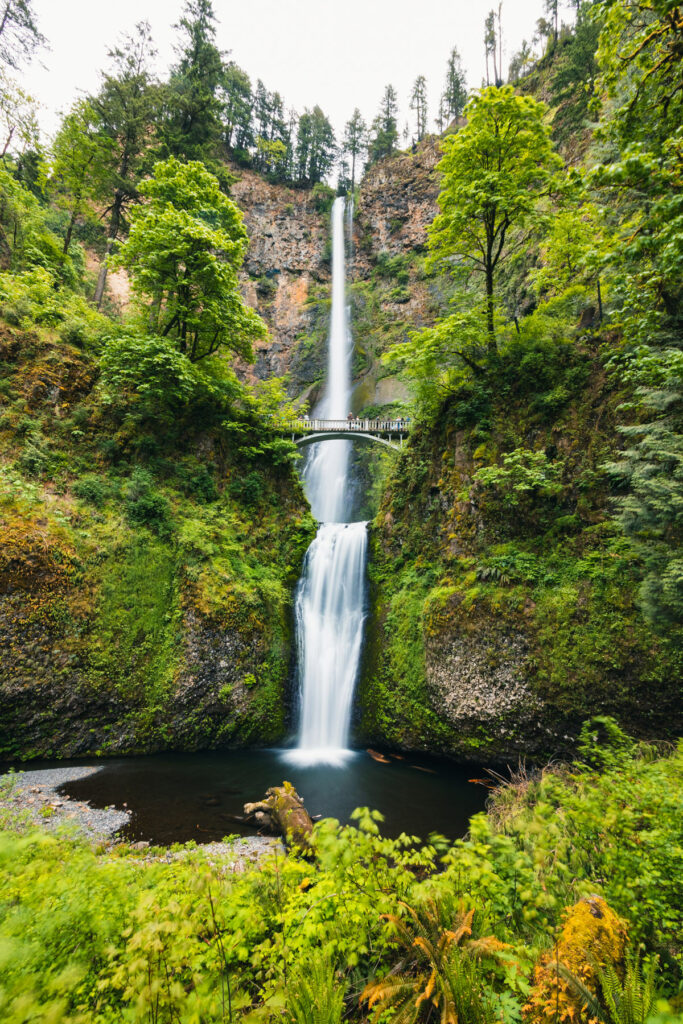 Multnomah Falls is the most visited natural recreation site in the Pacific Northwest with more than 2 million visitors stopping by each year to take in the views. Fed by underground springs from Larch Mountain, the flow over the falls varies, but is usually highest during the winter and spring seasons. This is also one of the best places in the Columbia River Gorge National Scenic Area to study geology exposed by floods. 
The Multnomah Falls Lodge, which is run by a concessionaire, is well maintained with restrooms, a Visitor Center, a snack bar, a gift shop and a restaurant that is fully ADA accessible. The visitor information area within the lodge is jointly staffed by Friends of Multnomah Falls volunteers and the U.S. Forest Service. Offerings include a simple trail map and brochures about Multnomah Falls in multiple languages. Books, detailed maps of the Columbia River Gorge & Pacific Northwest, and Northwest Forest Passes are also available for purchase.
On the lower level of Multnomah Falls Lodge is a U.S. Forest Service Visitor Center, snack bar, gift shop and restrooms. The restaurant is located on the upper level and can be accessed by stairs or elevator.
How to ride with Metro...
( CLICK TO EXPAND EACH SECTION )